How to change TikTok Profile Name | Easy Steps With Pictures
TikTok gives you control over your profile by editing your name, username, profile picture, profile video, Bio, and social media links. In this article, we will illustrate to you how to change the TikTok Profile Name.
Changing TikTok Profile Name is pretty simple. Unlike the "username" you can change your Profile Name as many times as you want and there are no restrictions of uniqueness as well.
The following steps will help you to understand the way you can do this. Snapshots are also given for your ease.
Open TikTok App and go to your profile page by tapping on the profile icon on the right-bottom corner of the screen as shown in the picture.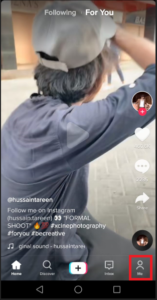 A new screen will appear, Tap "Edit Profile".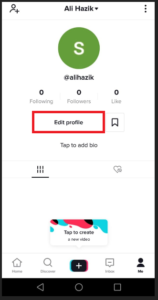 This is the page where you will see all your profile details. As you have to change your Profile Name, Tap on "Name" First in the list, see snapshot below:
In the new window remove the old name and enter the new one. Tap "Save" on the top-right corner to save your TikTok Profile Name.

That's all! The name that you changed will show up in your TikTok Profile. This is how to change the TikTok Profile Name. I hope this will help you. 
Thanks for staying with us.
---
Other posts