How to Deactivate or Delete Instagram Account from PC and Mobile
Instagram is one of the most popular platforms for sharing photos and short videos. We can say it a social media jam. It's a happy space for you or at least it used to be.
Instagram has changed significantly over the years. There are adverts all over and now it seems more like Snapchat and Facebook than the stylish photo-sharing site it once was. You may be fed up with the many posts that spread fake news and misinformation. Or maybe social media has become just too much for you. To make matters worse, it was heard that Instagram's website leaked user's contact information, including phone numbers and email addresses. There could be any reason that you've been considering breaking up with Instagram.
Whatever the reason may be, we'll cover everything you need to know about deactivating and deleting Instagram accounts in this article.
Deactivating vs Deleting:
Depending on your preference, you can both deactivate and permanently delete your Instagram account.
Deactivating the Instagram account is temporary, your account, along with your photos, comments, likes, followers, and profile will be invisible for other users while it is deactivated. To bring back all of this information and start using Instagram again, just log back into your account.
Deleting your Instagram account cannot be reversed – a deleted account cannot be undone. When you delete your Instagram account, all of your data, including profile, photos, followers, likes, etc. will be deleted. Moreover, you won't be able to use the same username again to sign up for Instagram in the future, neither you nor anyone else.
Deactivating an Instagram Account on PC and Mobile:
If you want a breather from Instagram, you can deactivate your account by following a few steps.
It's worthy to note that you can only deactivate an Instagram account through a web browser on the Instagram website from any device like PC, tablet, or mobile phone. It can't be done on the App. I will show the screenshots of the PC you can follow the same steps on any other device like a smartphone to deactivate your Instagram account.
1. Log into your Instagram account from a mobile browser or computer by visiting https://instagram.com. Tap or click your profile icon from the top-right corner as shown in the picture.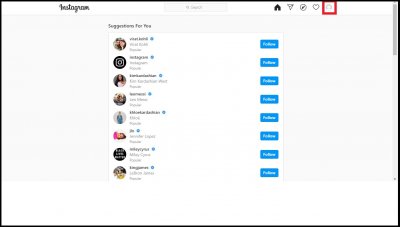 2. Select the Edit Profile option.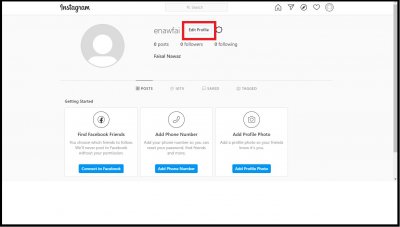 3. Now, scroll down and then tap or click the 'Temporarily disable my account' option in the bottom right.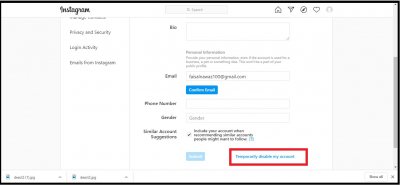 4. It will show you a page with a drop-down menu next to Why are you disabling your account? You'll need to pick an option from the menu and then re-enter your password. The drop-down menu includes options such as Can't find people to follow, concerned about my data, just need a break, Privacy concerns, too busy/ too distracting, too many ads, and Want to remove something. You can also pick the Something else option if you don't want to specify your reason for temporary deactivation.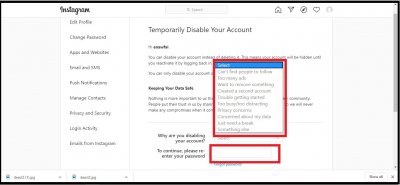 5. Tap or click the Temporarily Disable Account button to accomplish the deactivation process.
Deleting an Instagram Account on PC:
An Instagram account can only be permanently deleted through a web browser as was the case with deactivating the account. On PC deleting the account a little bit tricky but you can do it easily by following the method I have mentioned step by step below.
2. Log into your Instagram account using Google Chrome. Go to the chrome setting by clicking on the three-dotted icon on the top right corner on the screen. Hover over 'More tools' and then click on 'Developer tools'.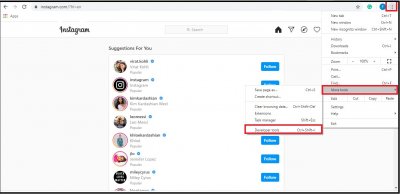 2. You will see some kind of web developing tool on the right half of the screen as shown on the screen. But don't worry, you don't have to do anything with it. So what you need to do is click on the device icon on top of that half part. Please see the picture below.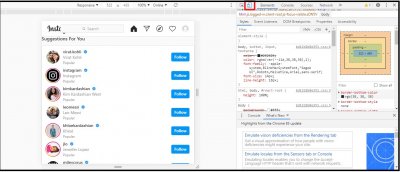 3. As you click here you can see you toggle into the mobile view here. And you will see the curser turned into a circle right there to let you know that you are in the mobile view. Refresh the browser to reload the page. As you do you can see the options are appearing down here as you see on your smartphone. The upload button, the search button, and more.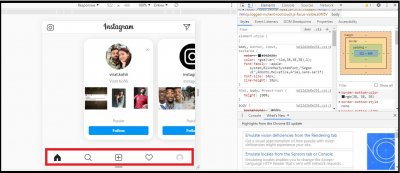 4. Click the profile icon on the bottom-right corner of the screen to go to your profile page.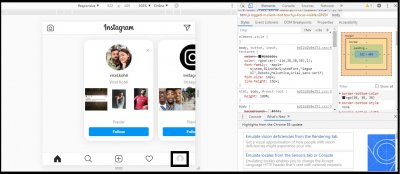 5. You can close the developing tool part (Right half) by clicking on the cross. Then click on the setting icon on the top-left corner.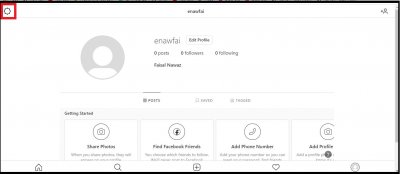 6. Scroll down and click on the "Help Center". It will open a new page on your web browser.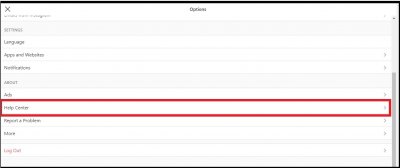 7. On the new web page, click on 'Managing Your Account'. You can also open this web page by typing https://help.instagram.com on the address bar.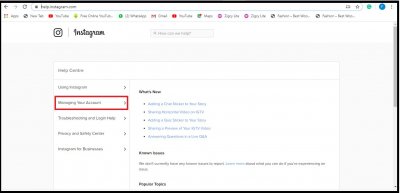 8. On the next page click on 'Delete Your Account'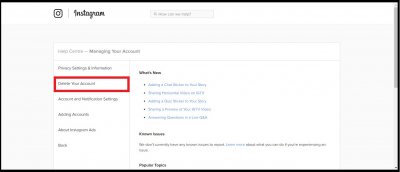 9. On the next page, you will see three options on the right side, open up the middle option 'How I delete my Instagram account? See the picture below.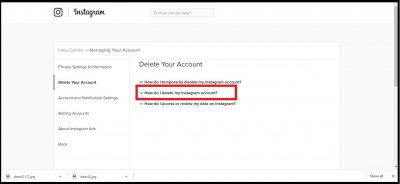 10. You need to click on the link to go to Instagram's 'Delete Your Account' page.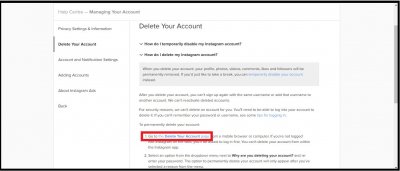 11. Select the reason from the drop-down menu against the question 'Why are you deleting your account? You can put whatever you want here.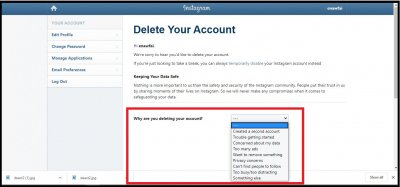 12. Enter your password, scroll down and click 'Permanently delete my account'. There! You're done and Insta-free.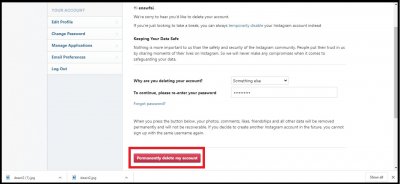 13. Now you can see the notice 'Your account has been removed. We're sorry to see you go!'. So you have successfully deleted your Instagram account.
Deleting an Instagram Account on a smartphone:
To delete your Instagram account from your smartphone just follow the steps from point number 4 which I have already explained above in this article. Please don't forget that you need to log in to your account from the web browser to delete it, it won't be deleted from the App.
Wish you find this article worthy to delete your Instagram account easily without any mistakes.
---
Other posts