How To Duet On TikTok | Easy Steps 7 Steps
Mobile app TikTok, is popular for sharing videos usually short acts – a piece of music, a dance clip, a fun bit, or showing of some other talent, often including creative editing.
Recently, TikTok has added a new Duet feature which allows you to create a duet with a celebrity, a pal, or a person you love.
Before we explain you to how to duet on TikTok, let's see what is a duet. learn here how to send message to someone on tiktok you don't even know.
What is a duet on TikTok?
Duet, a function that lets users lodge in a divided screen with a loved one, a celebrity, or themselves.
Duet opens up a door to a new world of innovation. Celebrities can invite their fans to join them on-screen for their uploaded videos. Your friend can dance with you. You can show someone else mirroring your original dance.  
These kinds of videos have mystical power. If you are clever enough to duet with other famous influencers, then there are bright chances to craft exclusive content. Entertaining duet videos can bring you an enormous fan base, and business duet videos can help you target potential customers.
There were already duet videos in TikTok, but those were created by separate video editors outside the TikTok application. But after the addition of duet feature in the TikTok app, everything you need is now available in one place, making duets on TikTok with yourself, a popular star, or anyone in the video super easy. Going live many times on TikTok gives you a chance to find a person easily who you can duet with read here how you can go live on tiktok.
Just need to follow these simple steps...
1. Open the App and browse to a specific user's profile to find your required video.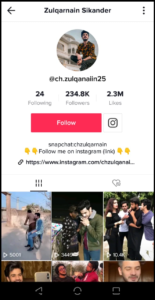 2. Tap the "Share" button on the right when you see the video which you want to duet with.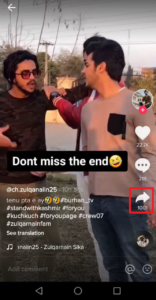 3. You will see a duet option displayed at the bottom of the screen. Tap it. This will take you to the video creation page.
Note that this only appears when you have an account, so make an account if you don't have already.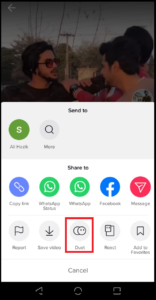 4. Create your duet video. Tap the video camera button at the bottom of your screen to record your duet video. The selected video will be playing on the right side and the video you are recording will be on the left side of your screen.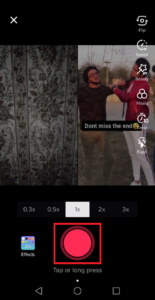 5. If necessary, edit the video, like adding special effects, add text, etc. You can add various kinds of interesting stickers to your video.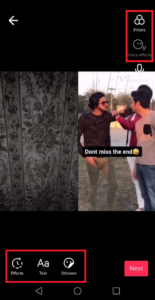 6. Once you have done with the video, tap the Next button. This is a red button in the lower-right corner of your screen. It will take you to the Post page.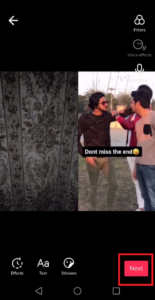 7. Then type your description for the video and add hashtags. Finally, tap "Post". This will post your duet video on your profile.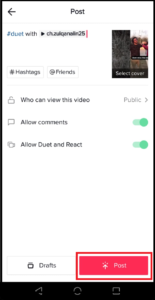 This is how to Duet on TikTok. I hope this article will help you.
Thanks for your time.
---
Other posts