How to Go Live on TikTok
How to Go Live on TikTok
TikTok is popular for few-second long funny and never-ending amusing video clips. The young generation loves to share usually short performances – a piece of music, a dance clip, a fun bit, or showing some other talent.
Do you know, there's also the option to live stream video straight from your phone.
Yeah!  just as Facebook and Instagram, you can show live to your followers and chat with them.
Can anybody go live on TikTok?
Unluckily no, to access the feature, you'll need to have at least 1,000 followers. You may already know that the minimum age requirement to create a TikTok account is 13 but to go live you must be at least 16 years old.  So if you have 1,000 followers but you are under 16, you are not eligible to avail of this feature.
And if you're over 18, While going live, your audiences may give you virtual currency called "coins" as a way of admiration and giving thanks for all of your efforts in creating the content. Now, these coins can be traded into real money.
How to go live on TikTok?
You must be eager to know about the steps that can lead you to GO LIVE on TIKTOK
Assuming you meet all the criteria and have the feature available, you are ready to go live!
Just follow these simple steps to go live on TIKTOK on both Android and iOS devices:
Open the TikTok App on your smartphone and look for the Add button Icon that should look like a Plus Sign (+) at the bottom of the screen and click on it. This will open up the video screen.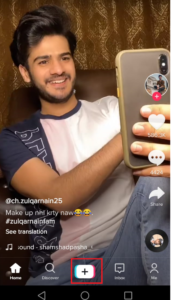 Swipe left until it says "Live". Add a Title for your live stream.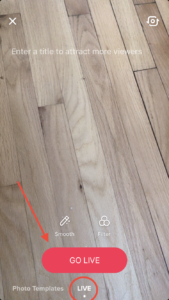 Add an interesting, attractive title to your live stream which lets your followers understand all-important gen of your live session. For the title, avoid the use of restricted words. Some of them being a duet, fan, drama, donation, follow drama queen, etc.
Then tap on the "LIVE" button available next to the recording button which will open up your live session.
Lastly, tap on the GO LIVE button, and your live streaming will start.
Enjoy chatting with your fan and followers in real-time!
Click on "X" and then press on confirm to stop your live stream.

These steps will help you to go live on TikTok on android as well as IOS devices. 
This is How to Go Live on TikTok. I hope this will help you. 
Thank you for your time.
---
Other posts